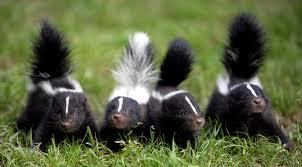 Hi there humans,
This is Ginger writing. I am a female dog of the Finnish Spitz kind (look it up), and I carry my mane with pride, looking like I am on fire from ears to tail.
My dad left me for a week of vacations (what is that?) to go across the country to see his friends, drink, play ball of some sorts, and pretend I don't exist for an entire week. Some nerve. Do I play ball? NO.
Anyways, he left me in the care of this really nice person, a lady I might say, who keeps on wanting to pet me (Dad, can you tell her to stop?). She is a stubborn kind and tries at every chance she has. You know I don't like to be touched much.
I like her house, it's wood floors everywhere here, and has absolutely zero fleas, so I'm happy with that. The huge garden is fragrant with smells of all kinds of wildlife. Apparently, there are skunks, opossums, raccoons, and who knows what else, like she says, living underneath the house.
The 10-acre garden has visiting cats and even a shy fox. I think it might look just like me! The trees have squirrels and many birds, I don't know the kinds, but some are red, some are all blue, some are loud, some fly over my head like they try to hit me or something, unreal.
Anyway, it keeps me busy with all those delicious smells. I wish we had a yard at home – maybe you could buy one Dad. Also, I would like a kitten to play with, please.
I like the food here, even though I suspect that it's the exact same one we have at home, it just taste different here, more country-like, with all the outside smells oozing inside. Even the water taste different, wilder and tastier. Of course, we live in an apartment building, so how could the water there be wild, right?
My hostess is vegetarian, so darn her for not cooking a chicken or some' that I could smell in the air and maybe possibly even have a bite of. No hopes here for that. Dad, didn't you check beforehand?
I have had 2 or 3 silly coughing episodes, the usual, but nothing to write home about – you know me, I am not the one to complain, I leave that up to you.
I still have not broken my vow of silence, I am very proud of that; I think the lady of the house thinks I am mute. If she could only hear me roar!
Anyway, I just wanted to send a note to say I am merry. You don't even have to hurry back, I'll be just fine here with all the skunks underneath my feet.
Woof/Ginger.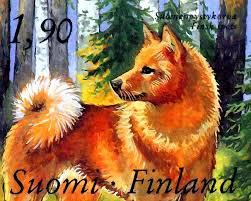 Questions / Comments = sidoniesawyer@gmail.com
Visit my website for more stories.
— This feed and its contents are the property of The Huffington Post, and use is subject to our terms. It may be used for personal consumption, but may not be distributed on a website.
GPS for the Soul – The Huffington Post
Special News Bulletin-http://www.acrx.org -As millions of Americans strive to deal with the economic downturn,loss of jobs,foreclosures,high cost of gas,and the rising cost of prescription drug cost. Charles Myrick ,the President of American Consultants Rx, announced the re-release of the American Consultants Rx community service project which consist of millions of free discount prescription cards being donated to thousands of not for profits,hospitals,schools,churches,etc. in an effort to assist the uninsured,under insured,and seniors deal with the high cost of prescription drugs.-American Consultants Rx -Pharmacy Discount Network News